dr Enrico Ramirez-Ruiz, a professor in the Department of Astronomy and Astrophysics at the University of California, Santa Cruz (UC Santa Cruz), is a self-proclaimed "stellar undertaker" who studies the death of stars — spectacular, high-energy explosions that the elements create that people are made of. Describing these deaths, Ramirez-Ruiz emphasizes that astrophysics is not remote from our lives on Earth, but deeply intertwined with them.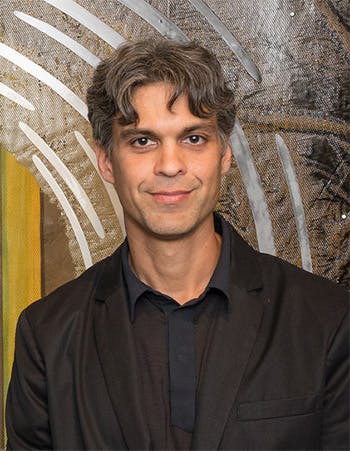 dr Enrico Ramirez Ruiz
"The fact that you and I share the universe within our bodies, and that the atoms in and around us once belonged to and were synthesized on a dying star – that's what makes the narrative of who we are so incredibly powerful," adds he adds it also makes human race constructs seem all the more meaningless.
In other words, astrophysics is about "embracing our common origin," says Ramirez-Ruiz, who sounds as much poetic as scientist in his words.
The White House honored Ramirez-Ruiz in February with the Presidential Award for Excellence in Science, Mathematics and Engineering Mentoring, which recognizes mentors who expand STEM talent.
"I became an American seven years ago, so it's really an honor to be recognized at the highest level," said Ramirez-Ruiz, who is originally from Mexico City. "The first thing that came to mind was that a lot of my work was validated. And now I have the tools to put more pressure on the system."
He hopes the award will help him expand other diversity-focused programs. For Ramirez-Ruiz, increasing the number of marginalized STEM students is not just a matter of social justice. It is also about scientific excellence. And, in true scientific style, he ran his own qualitative experiments to prove it.
In one of his classrooms, Ramirez-Ruiz divided the students into homogeneous groups and heterogeneous groups, and then presented each group with a complex problem that needed a solution. As expected, the heterogeneous groups almost always came up with a more creative solution than the homogeneous groups.
While Ramirez-Ruiz has always been fascinated by the natural world, his gaze was directed skyward until he landed an undergraduate research opportunity at Los Alamos National Laboratory in New Mexico.
When Ramirez-Ruiz studied gamma-ray bursts with his mentor, astrophysicist Ed Fenimore, he was excited by the idea that the basic laws of physics learned on Earth could be extrapolated and used to describe grand astrophysical phenomena as well.
"I thought, 'I want to be an astrophysicist,'" he says. "As a result of my experience as a research student, I was drawn to astronomy."
Knowing how life-changing this research experience was for him, Ramirez-Ruiz now offers undergraduate students a similar experience through his summer research program, the Lamat ("star" in Mayan) Institute, housed at the University of California. Santa Cruz. For eight weeks, Lamat students can use sophisticated computer technology to investigate current research questions in astronomy and planetary sciences.
At Lamat, approximately 43% of students are from community colleges, two-thirds are first-generation students, and two-thirds come from historically marginalized groups in the STEM field.
Regardless of a student's background, Ramirez-Ruiz says the Lamat Institute "eradicates this notion that your starting conditions matter and you define."
Of the 94 students who graduated from Lamat, 12 have won a NASA postdoctoral fellowship (the most prestigious in the field), 16 are graduate fellows from the National Science Foundation, and 19 are professors. Together, Ramirez-Ruiz and the Lamat program have educated half of all historically marginalized students who have earned a PhD in astronomy in the United States in the past five years, according to data from UC Santa Cruz.
But what wasn't expected – and what impressed him – was that different groups also tended to take longer to think and come to a solution, and when they did, they felt less confident that it was the best solution . Students from the homogenous group, on the other hand, came to a solution quickly and were less likely to question themselves—a factor that often led to less creative and perhaps less effective solutions.
Ramirez-Ruiz calls the convergence of different perspectives when dealing with a problem "constructive friction".
He adds that their creativity also made him a better scientist.
"The access I had to students with unique perspectives made me a much better scientist," says Ramirez-Ruiz.
"I've done much more innovative and creative work because I can open doors for people who don't currently have access and because they bring perspectives to their science."