Surname: Maria LaMonaca wisdom
Position: Director of Faculty Mentoring and Coaching Programs at Duke Faculty Funding and director of coaching and mentoring programs in interdisciplinary studies
Years at Duke: 5
What she does at Duke: As a certified coach International Coach FederationMaria LaMonaca Wisdom coaches and supports faculty and PhD students in their careers in (and sometimes beyond) academia.
Through individual and group coaching sessions, Wisdom listens and helps them find answers to questions related to productivity, adjusting to career transitions, building mentoring networks, and managing workload.
"I love helping build supportive communities where people feel safe and nurtured, like they can really grow without being judged or judged," Wisdom said.
A former tenured English faculty member at Columbia College in South Carolina, Wisdom became interested in mentoring as an early career academic. This passion led to her receiving a small grant from the Lilly Foundation to establish a mentoring program for young faculty members like her at Columbia College. Eventually, she realized she wanted to continue working full-time, which led to her resigning from her position as Associate Professor of English at the University of North Carolina at Chapel Hill in 2012, where she was executive director of the Institute for the Arts and Humanities for three and a half years before joining Duke.
Wisdom is now supporting and providing resources to Duke graduate students and faculty. In February she has wrote on how the Duke community can rebuild relationships in the post-pandemic environment.
This spring, Wisdom is working with 30 faculty members who have been divided into small groups for in-person and virtual group coaching. Each group meets throughout the semester to help each other navigate career challenges and opportunities.
"Coaching doesn't just help people in the moment," Wisdom said. "It helps people build those leadership, leadership and relationship skills that will also help them later in life."
First Job: Wisdom's first job came as a teenager bagging peaches during the summers at her grandfather's farm, Pine Pleasant Farm, in Hammonton, New Jersey.
At her aunt's farm down the street, she also sold blueberries for 25 cents a flat.
"I've learned a deep appreciation for people who work with their hands," Wisdom said. "And gratitude for getting the education that would allow me to take on different types of jobs."
Get Best Advice: When she was a postdoc, Dr. David Morgan, now Professor of Religious Studies at Dukeoffered Wisdom encouragement when a magazine article she had written was initially rejected.
"He said, 'There are two kinds of scholars: There are those who get rejected and keep trying, and then there are those who stop trying,'" Wisdom said. "I really took that to heart, and I resubmitted it, revised it, and I was accepted and kept publishing. And really, this advice applies to almost anything in life."
What she loves about Duke: Wisdom appreciates that Duke has invested in resources to help graduate students and faculty build and build careers.
"I love the fact that Duke never settles for the status quo," she said. "Duke is an amazing place; It is a top university with star faculty. It has so much going for it, but I love that in the five years I've been at Duke I've had the opportunity to be in a few different roles where I've spent a lot of time working with people and thinking about ways to make Duke even better."
Something unique in her workspace: Wisdom began her career as an English professor and transitioned into coaching and mentoring. She said she has "a very odd book collection" that represents eras in her career and areas of expertise.
"On one side of the bookshelves I have all these Victorian novels and books on literary criticism," she said. "On the other hand, I have books on coaching and leadership. I don't know if there's a connection, but it's kind of funny that I have this as my library."
When she's not at work, she likes to do: Wisdom enjoys spending time with her husband and their two children, Robbie and Ceci. One of her favorite things to do is ride a bike on rails-to-trails in Virginia and North Carolina, including the Virginia Creeper Traila 35-mile trail that runs through southwestern Virginia.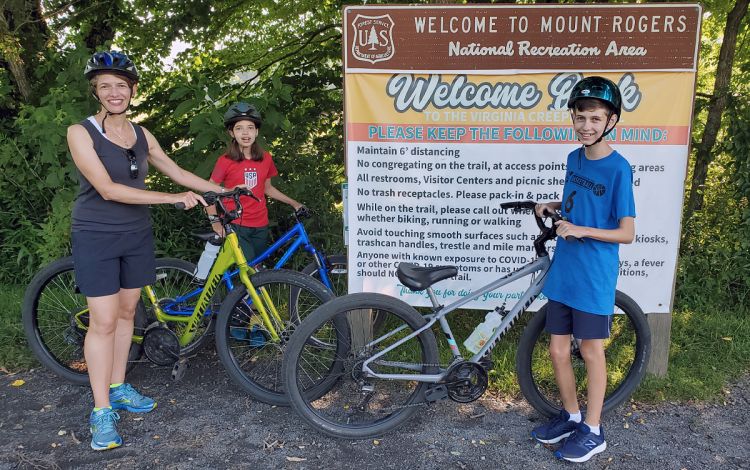 "Honestly, it's nice that my husband and I can keep up with the kids," Wisdom said. "I don't know how much longer that will be the case, but I think my husband and I are proud that we can still get on our bikes and go miles and enjoy it."
Lessons from the pandemic: The pandemic helped reinforce the value and importance of patience, not a new lesson but one that allowed her to apply patience while adapting to new circumstances.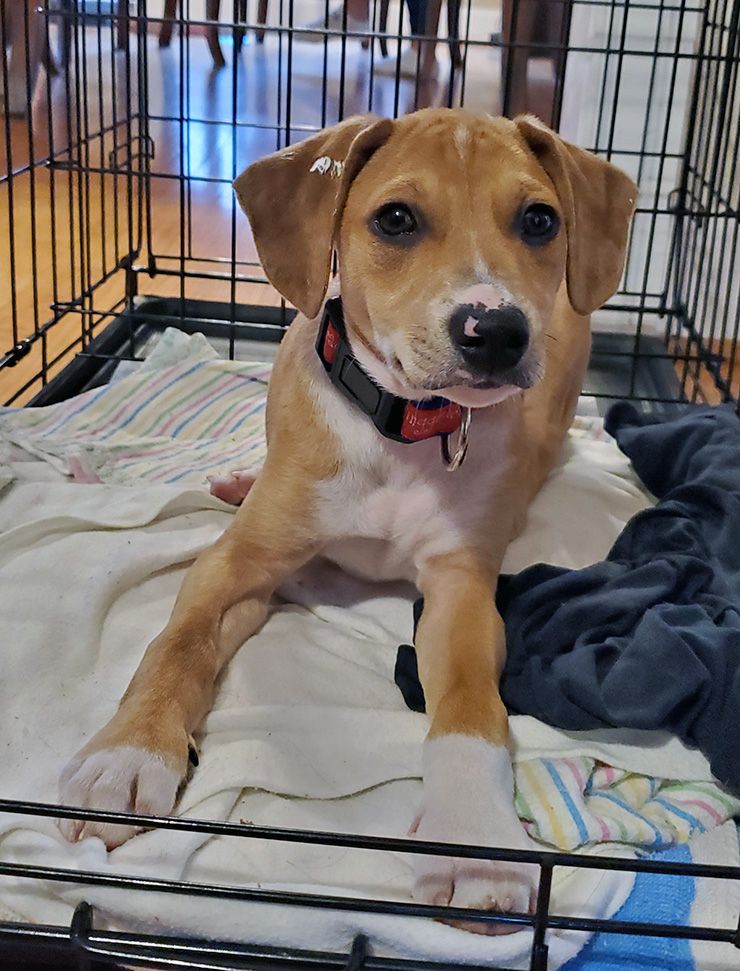 "Seeing the painful transition everyone was going through to adjust to living under lockdown and working from home, I knew it was part of the process. And I knew it would pass, and I knew it was okay to feel stressed," said Wisdom, whose family also adopted and trained a terrier mix puppy named Ollie during the pandemic. "We now see this situation reversed. People are stressed because things are actually starting to improve."
Is there a colleague at Duke who has an exciting job or who is committed to making a difference? Nominate this person for Blue Devil of the Week.