The Faculty of Medicine Council (MFC) honored the recipients of the Mentor of the Year 2022 award at a virtual workshop on May 10, where the award winners shared insights into their experiences as a mentor to students, trainees and colleagues.
This year's recipients were Katherine L. Wisner, MD, MRS, Director of the Asher Center for the Study and Treatment of Depressive Disorders and Norman and Helen Asher Professor of Psychiatry and Behavioral Sciences, and Harris R. Perlman, PhD, Chief Physician of Rheumatology and the Mabel Greene Myers Professor of Medicine.
Wisner and Perlman will be recognized for their awards at the Lewis Landsberg Research Day 2022 in September.
Mentoring is fluent
Elizabeth Gerard, MD, associate professor of neurology, who nominated Wisner and introduced her during the Zoom session, said, "She truly inspires and develops everyone who is around her, from the research coordinator to colleagues."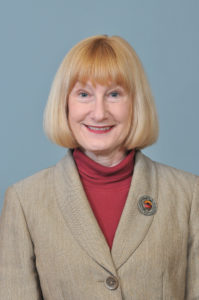 In particular, Gerard praised Wisner's enthusiasm, love of medicine, science and people as qualities that make her an exceptional mentor.
"DR. Wisner has this amazing ability to develop people. She understands each individual and their strengths and what they can bring to the table… She is very intentionally inclusive. She strives for diversity in her team," said Gerard.
She received her medical degree from Case Western Reserve University and was a postdoctoral fellow at the University of Pittsburgh. She was a professor of psychiatry, obstetrics, gynecology and reproductive sciences, epidemiology and women's studies at the University of Pittsburgh and joined Feinberg's faculty in 2012 to found and direct the Asher Center.
Wisner, who is also a professor of obstetrics and gynecology, discussed the fluidity of the mentee-mentor relationship. "Those relationships where we see the mentor as someone who gives coaching or knowledge or wisdom and the mentee as someone who receives are not my experience over time," she said. "My experience is that the mentor/mentee relationship is incredibly fluid."
Wisner said she's realized throughout her career the importance of investing time in relationships, noting the work it takes for a mentor to create opportunities, protect time, and support and challenge their mentees.
Wisner noted that there is no such thing as a perfect mentor. "One of the things I do is for mentees and peers to have networks of career development relationships."
Social capital is critical to career development, Wisner said, and mentees are critical to a mentor's success. Mentees ask questions and add a sense of lift to the academic space.
A finger on the pulse of time
Perlman was nominated for the Mentor of the Year award by Carla Cuda, PhD, Associate Professor of Medicine in the Department of Rheumatology, and she introduced him at the virtual workshop.
Cuda described Perlman as a true visionary. "He's a forward-thinking scientist who always has his finger on the pulse of what's coming next."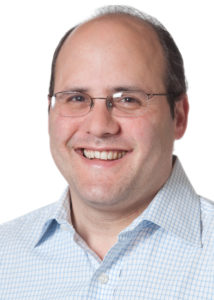 Perlman received his PhD from Tufts University School of Medicine and came to Northwestern in 1999 as an assistant professor. In 2002 he joined Saint Louis University as an assistant professor before returning in 2008 and being appointed Chief of Rheumatology in 2015.
In his presentation, Perlman spoke about the mentors who influenced his career and built him and shared the lessons they taught him.
Perlman said his first experience in a lab at Columbia University taught him the importance of devoting time to mentees. He also learned the importance of reading extensively to understand how science moves and changes.
One of his mentors at Tufts University taught him the business side of science, how salary works and how to get paid, which he passed on to his mentees. "I'm really trying to make sure all mentees know where your salary comes from, how you're paid and when you can argue for more salary and how that's handled."
Perlman mentioned the importance of supporting undergraduate and intern projects and encouraging mentees to take ownership of their research and helping them stay focused.
In addition, teaching about work-life balance is also an important role of a mentor, he said. "We need to make sure the people in our lab are really getting the help they need and directing them to use the resources that are available."
Many of Perlman's mentors were from universities across the country, and he emphasized the importance of cross-institutional networking.
"You have to have emotional intelligence when you become a mentor, and as a mentee, and you have to remember that this is a marathon. It's not always a sprint. Our careers are marathons."
Winner 2021
In 2021, Robert Murphy, MD, Executive Director of the Robert J. Havey, MD Institute for Global Health and John Philip Phair Professor of Infectious Diseases, and Rod Passman, MD, Director of the Center for Arrhythmia Research and Jules J. Reingold Professor of Electrophysiology , received the Mentors of the Year Awards.
Check out their videos here.