Heather Mitterer, Chief Operating Officer at Dynamic Growth Dental Support in Ephrata, Pa., is the recipient of the SHRM Foundation's 2022 Mentor of the Year Award.
The award recognizes an individual who works full-time in an HR-related position or role and has dedicated time to a mentee's career growth.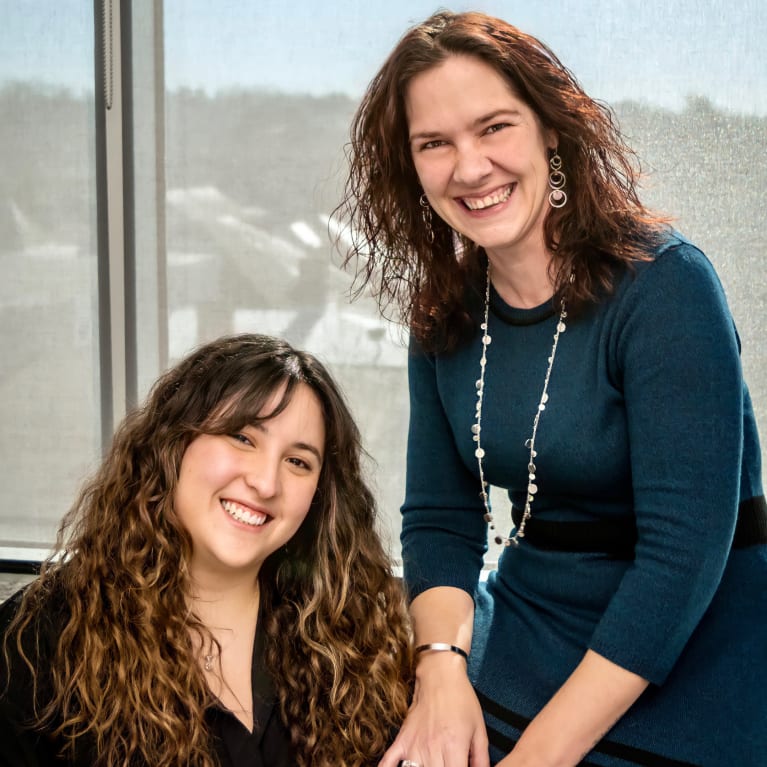 According to Mitterer, it's important to encourage career growth.
"There's a Tim McGraw song called 'Humble and Kind' that says, 'When you get where you're going, don't forget to turn around and help the next person in line,'" she said. "I feel my personal and professional responsibility is to pass on what I've learned to others so they can grow.
"There have been very few encouraging mentors who have helped me in my career, so I have decided to make a difference for others and be a positive role model in the life and career path of those I can mentor."
Mitterer is Dynamic Growth Dental Support's first female COO. In this role, she leads Human Resources with a focus on employee engagement and mentoring. Other responsibilities include overseeing business systems and processes, developing team members, and managing organizational infrastructure. Before becoming COO, she was Vice President of People Development and Director of People Involvement for the company.
She has been the CEO of Mitterer Enterprises, a wellness consulting agency, since 2015 and holds a PhD in Philosophy from the University of Walden, where she also earned a Masters in Industrial and Organizational Psychology. She has a bachelor's degree in organizational leadership and a minor in psychology from Penn State University and has been a Penn State Alumni Ambassador and Mentor since 2014.
She also has an associate degree in business administration, management and operations from Harrisburg Area Community College (HACC).
Mitterer encouraged others to become mentors.
"Part of the excitement of achieving your professional or academic aspirations is passing that knowledge on to the next generation of leaders and professionals," she said. "You have a chance to make an impact on someone's career and life. Why don't you want to be a part of it?"
Allyson Astudillo, mentee
Allyson Astudillo, director of human resources at Dynamic Growth Dental Support, nominated Mitterer for the award. Previously, she worked with Mitterer at another company, where Astudillo was a customer service representative and Mitterer was a human resources manager.
Astudillo was intrigued by Mitterer's background after seeing her LinkedIn profile and in 2017 asked Mitterer to mentor her and teach her about HR.
"Dr. Mitterer was impressed with how quickly I learned HR," Astudillo said, and when Mitterer left to join Dynamic Growth Dental Support, she recruited Astudillo as an HR generalist.
Mitterer was a wonderful mentor, Astudillo noted in her nomination form, because she is supportive and resilient.
"She sees where I'm having troubles and supports me by buying books, talking to me or even showing me how to do things," Astudillo said.
Astudillo also admired Mitterer's "determination" to speak to company leaders to ensure women are heard and respected in the workplace. She "continues to stand up for what she believes in and helps others by speaking out," she said.
"I've seen her guide not only myself but other women in the workforce. She encourages them to 'keep swimming' and has shown them how to overcome their roadblocks."
Astudillo will complete an associate's degree in business administration at HACC in 2022 and transfer to Penn State World Campus to pursue a bachelor's degree in organizational leadership. She aspires to lead human resources departments and move into a vice president role.
Mitterer and Astudillo each received complimentary registration for the SHRM Annual Conference & Expo 2022 (SHRM22) from the SHRM Foundation, including accommodation and a $500 travel stipend.
This is the second year of the award, presented June 13 at SHRM22 by Wendi Safstrom, President of the SHRM Foundation; Tom Mathews, Executive Chairman of the SHRM Foundation; and Vernon Williams, program manager of the SHRM Foundation.